We are a FELV and FIV negative cattery
Rave Reviews
Feedback from our satisfied customers can be some of the best advertising we receive. We are always happy to hear about their experiences with our kittens. We have compiled some of the testimonials from some of our satisfied customers. Read on to see what they have to say about our cats.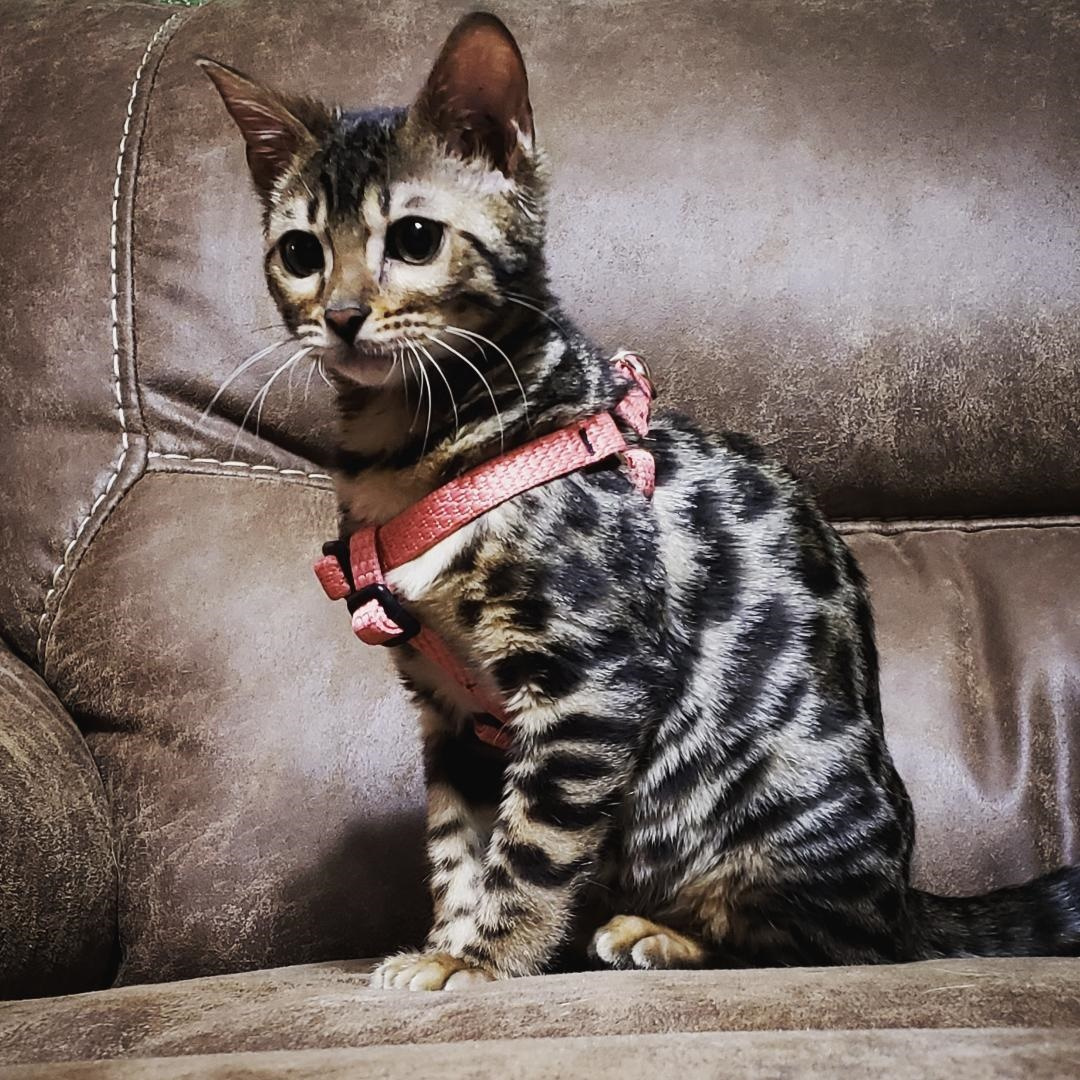 Hello Brenda,
I just wanted to thank you from the bottom of my heart for blessing Jason and I with this beautiful Bengal kitten. Olivia, is learning new things and tricks everyday. She's such a bundle of joy and happiness. We honestly couldn't imagine life without her. I'm so glad we chose Sumatra Cattery! Hopefully we will be a second time buyer in the future. Thank you so much!
The Jacobson's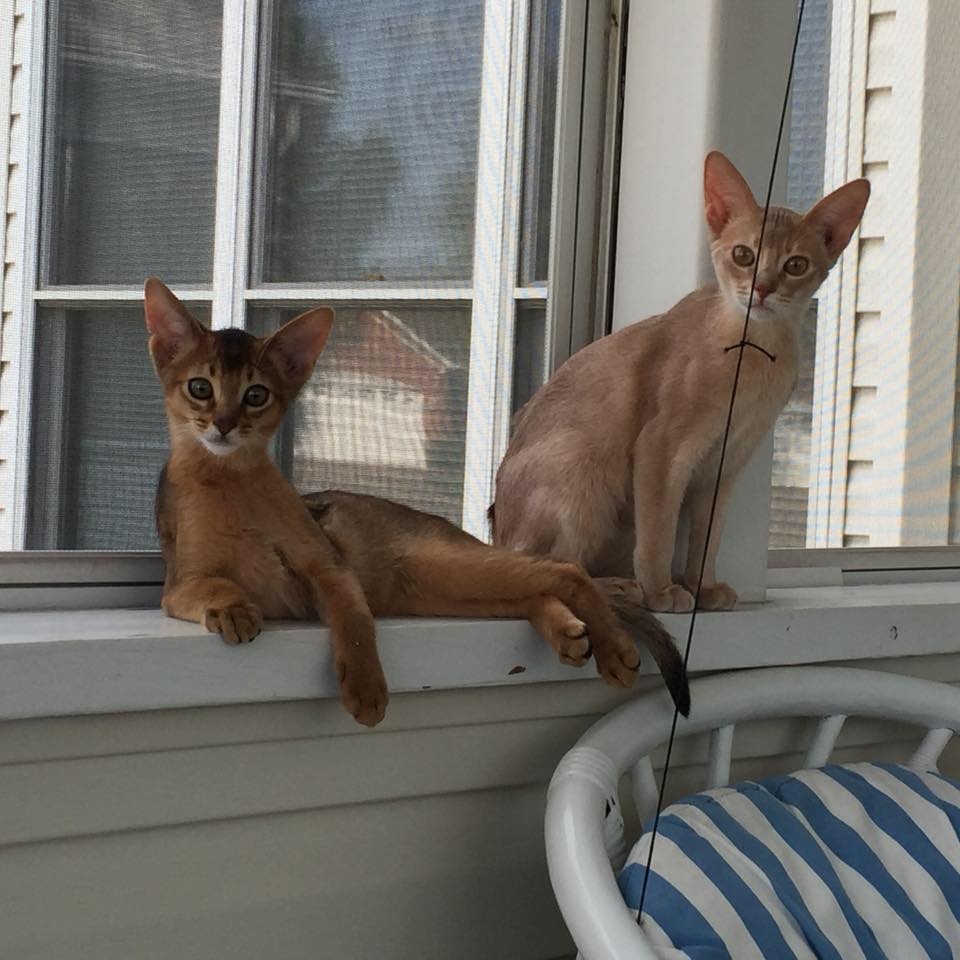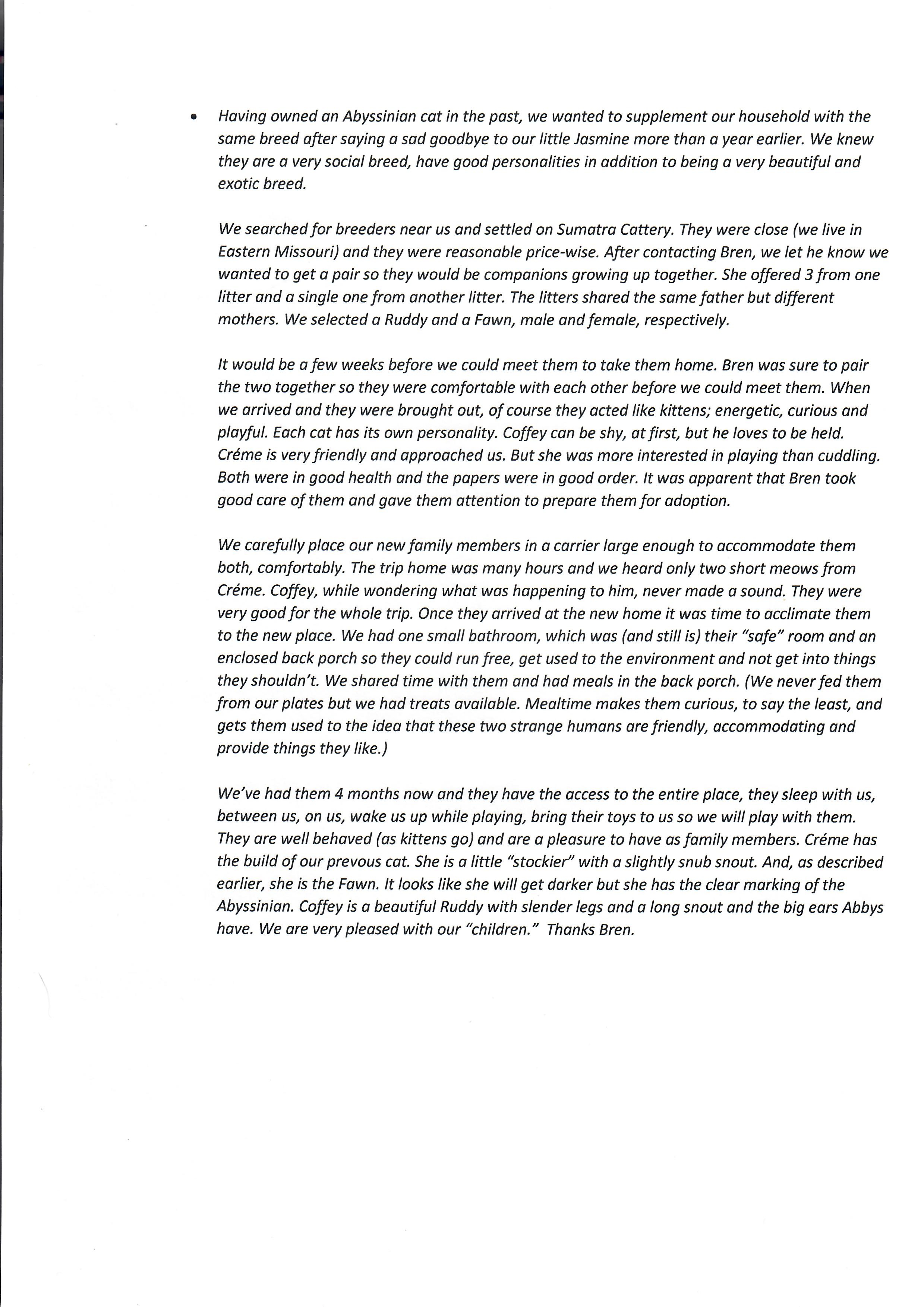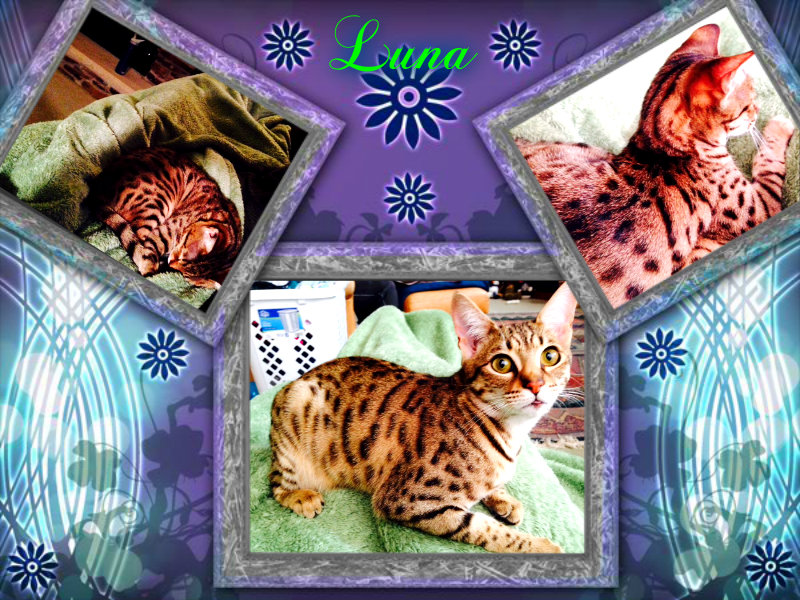 Luna is lazing with us on this cold Sunday morning. Figured I'd send a couple of pictures. She pretty much takes all of Olivia's lap - she's getting big! She's very sassy - loves to play with us and the dogs.

The Knox Family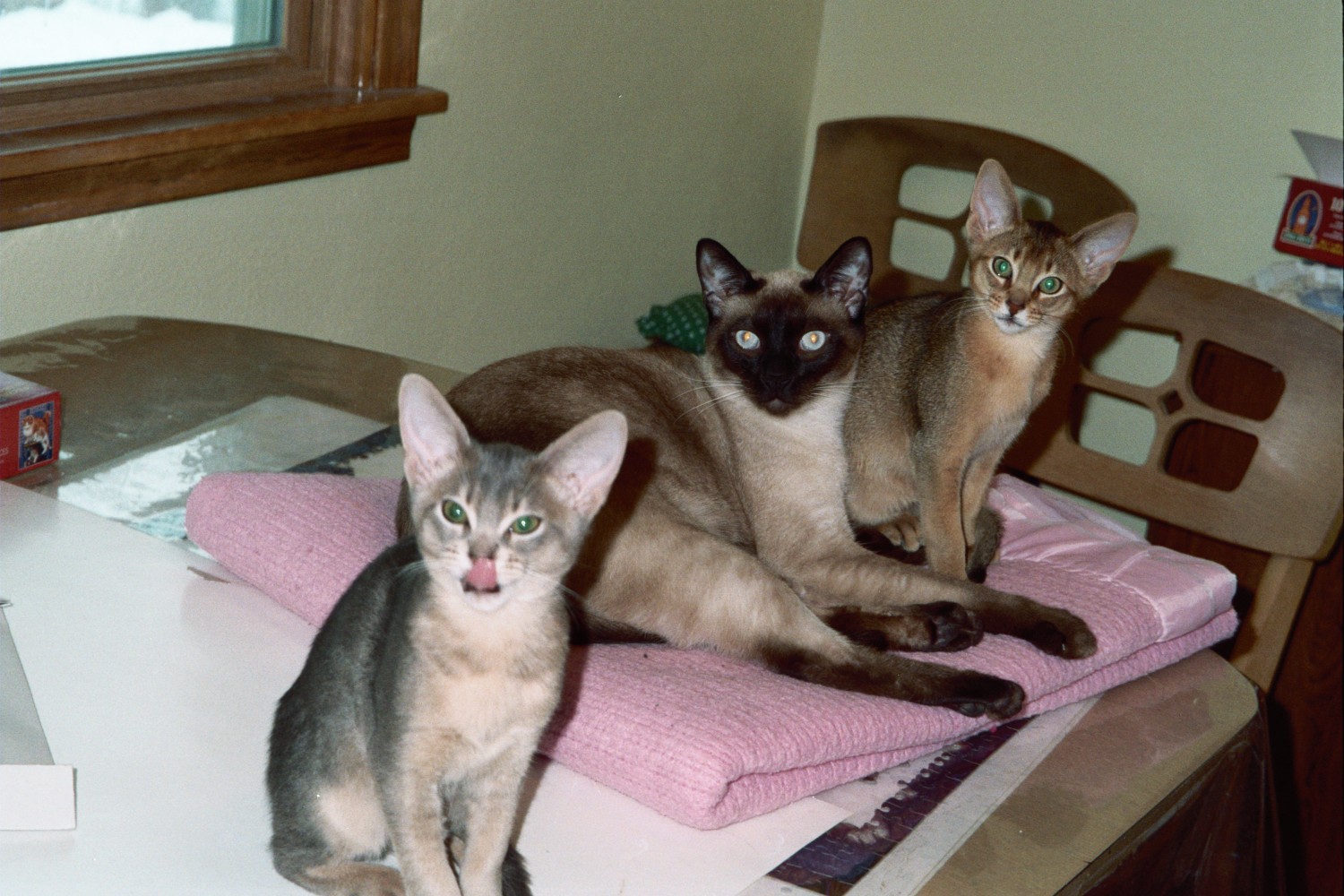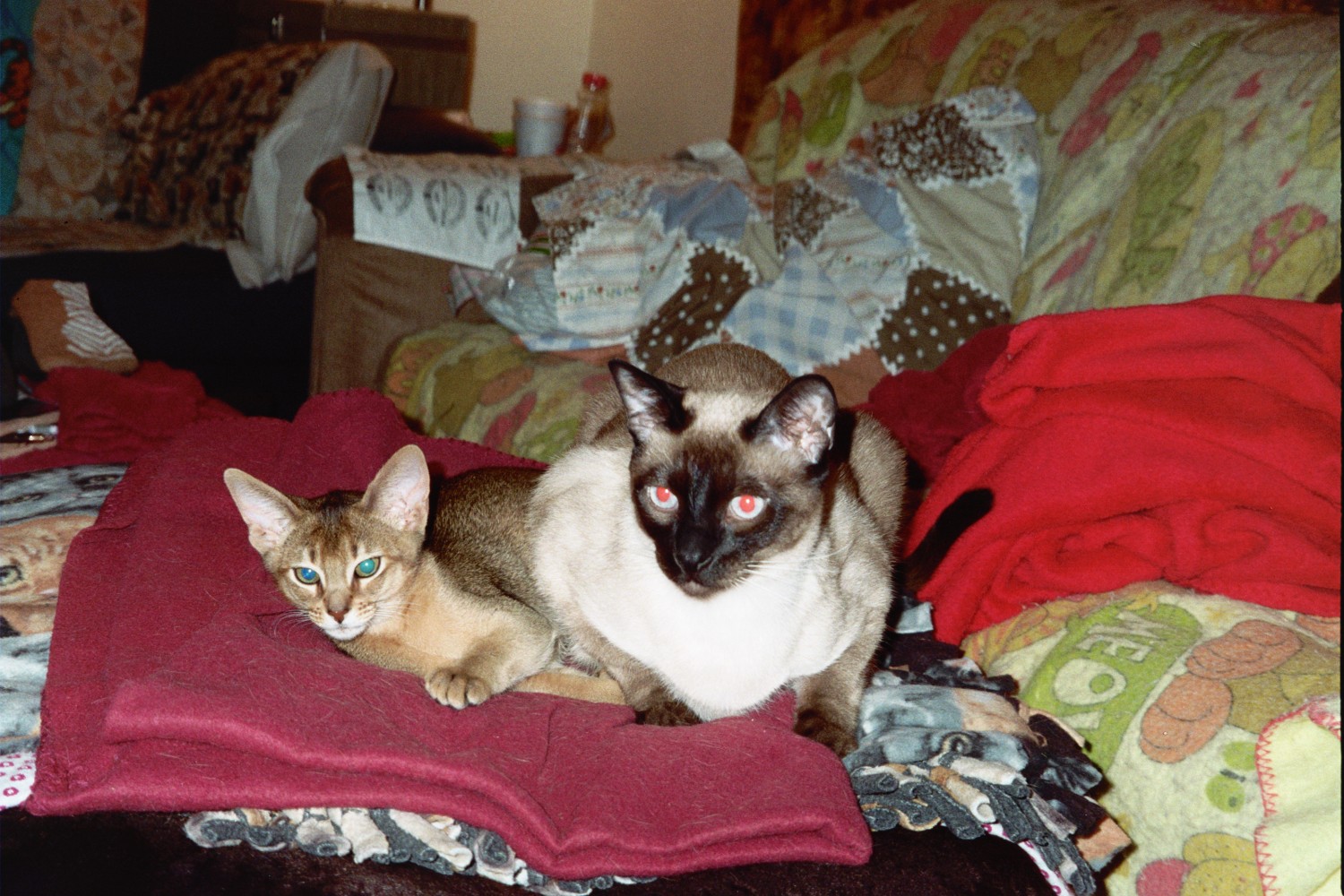 Enjoy. We called them Rusty (the ruddy) and Digger. Chuffy is the Siamese we got with the first Abby. They are great but yes little turds! Steve/Shannon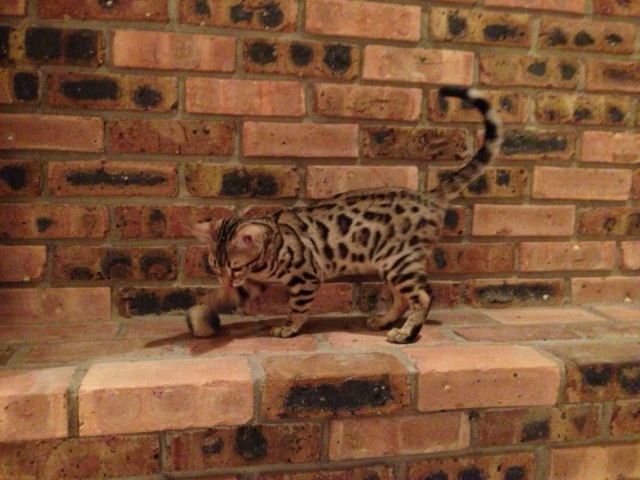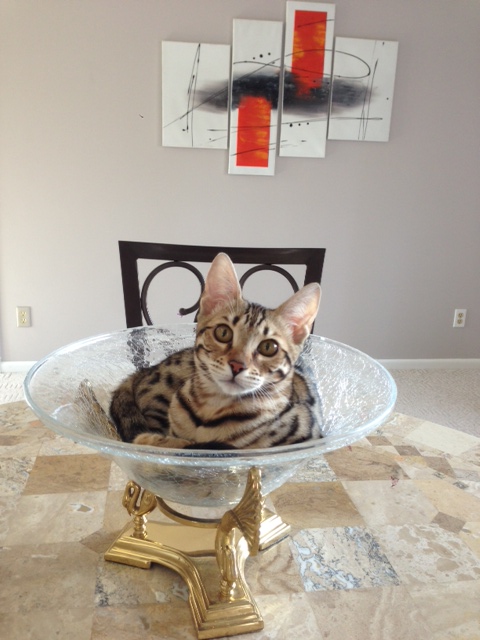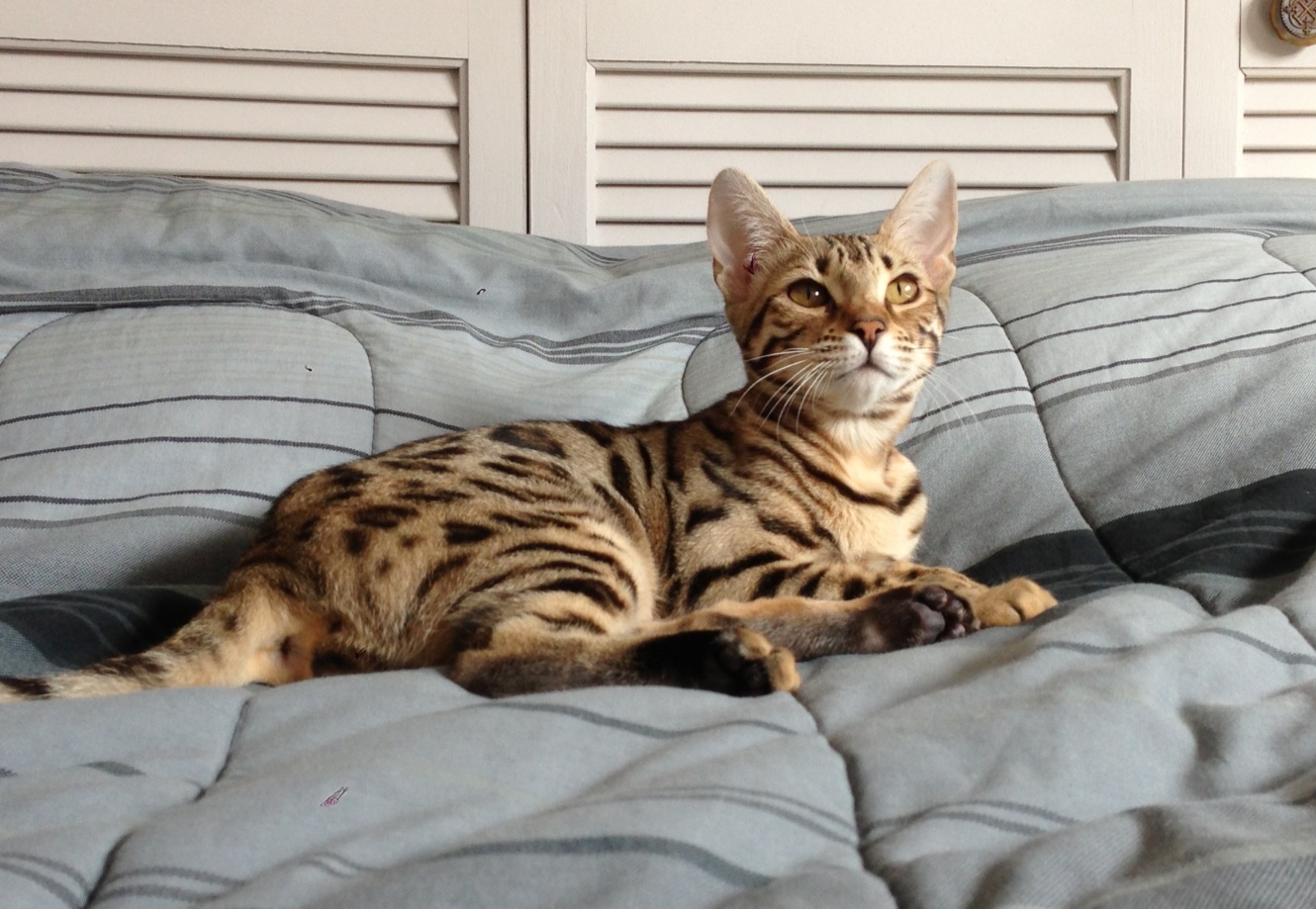 Hi Bren, Just wanted to give you an update on Nila. She is a beautiful kitty and her & Jason have lots of fun together. Thanks again. Deb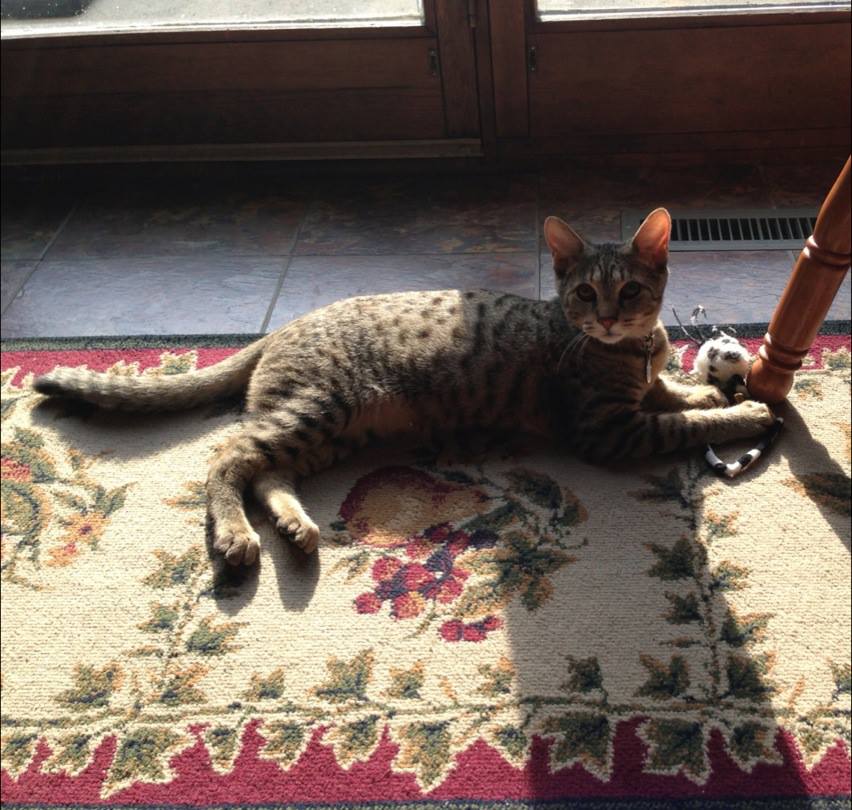 Love our Savannah so much we are blessed to have found you Bren and couldn't be happier . I'm so happy we chose to get one from you!!!!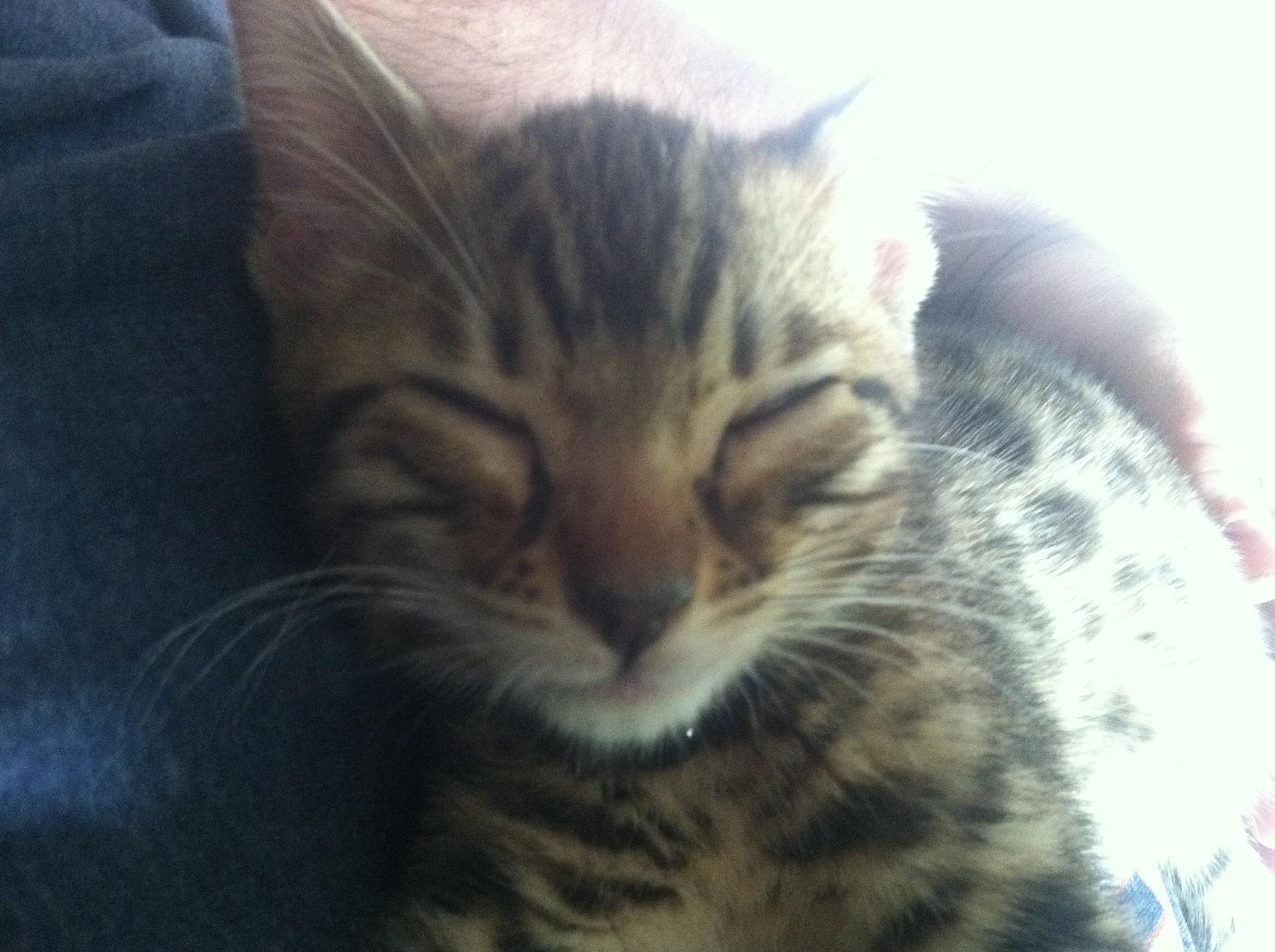 Beautiful kitten. He is doing very well....LINDA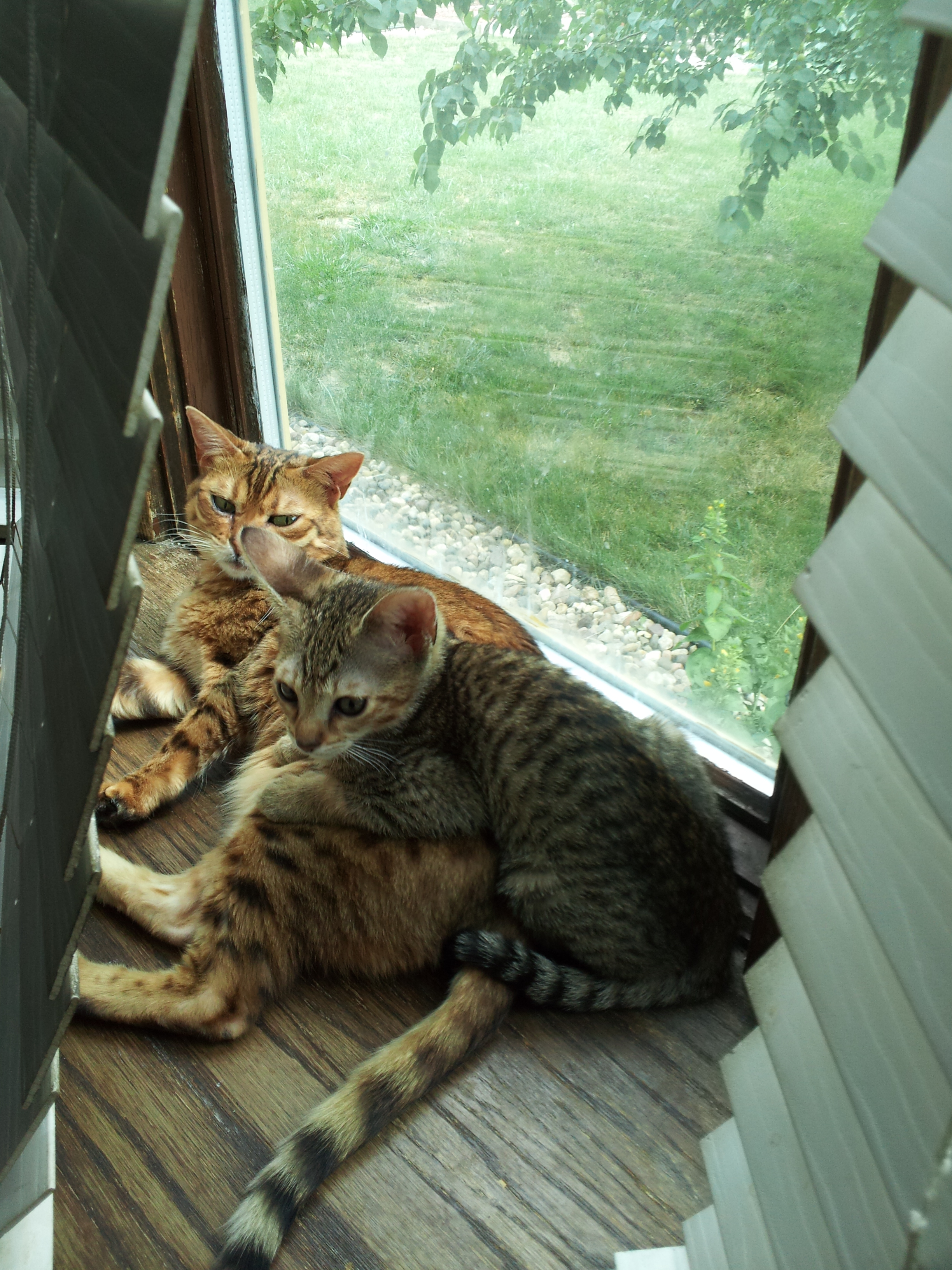 Argo Savannah Male
Hi Bren!I just wanted to share a couple pictures with you! We named him Argo. He's doing great! He's sooo friendly and loving! Our Bengal, Noel, is finally starting to accept/like him. It took her about a week and a half. But he really is what we wanted because even when Noel was not being very friendly, he would want to go right up to her anyways! Thanks again, and when he starts to look a little different I'll send some pictures! Stacy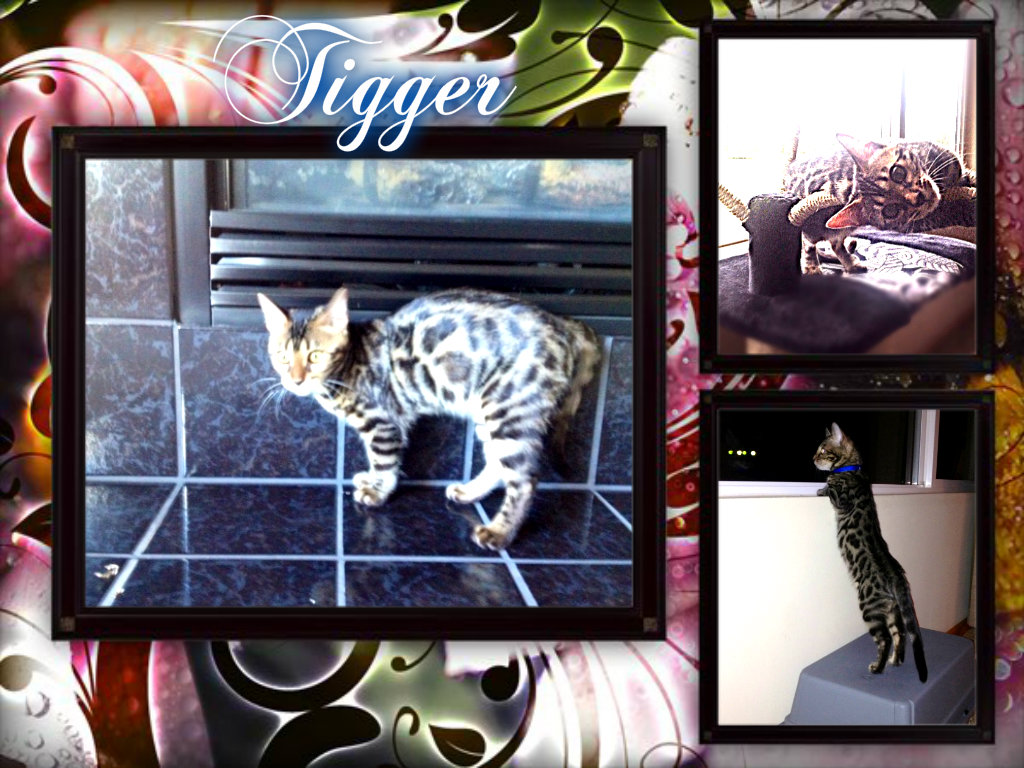 Greetings from Des Moines!

I wanted to take a minute today to share how unbelievably satisfied we have been with our kitten. THANK YOU for doing such a wonderful job with her for our home.

From her arrival she has been an incredible experience for us. Always active – always in the middle of the show – always a sweetheart. Healthy and Happy!

She has found her voice… which sometimes sounds like a cat…. Other times more like a duck.

We have (easily) trained her to fetch as well as introduced her to her tree (see 2nd picture for her "modeling shot". J)


THIS IS A SMART AND ATHLETIC cat!!
I can't say enough about her exceeding our expectations… I knock on wood every day but 0 mishaps so far (no house damage, health issues, hit the litter box the very 1st time etc). I highly recommend you to everyone I talk to and hope your business continues its success in breeding these amazing animals!
Here are a couple of recent pictures. Thanks again for taking such good care of us and providing such a great companion to our home!
Cory and Jenny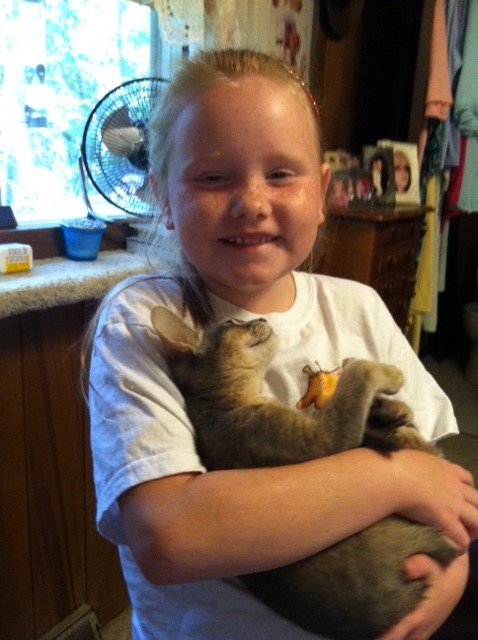 Nattee & Caj-(Abyssinian)
I Love this picture thanks Dreme!!!!!!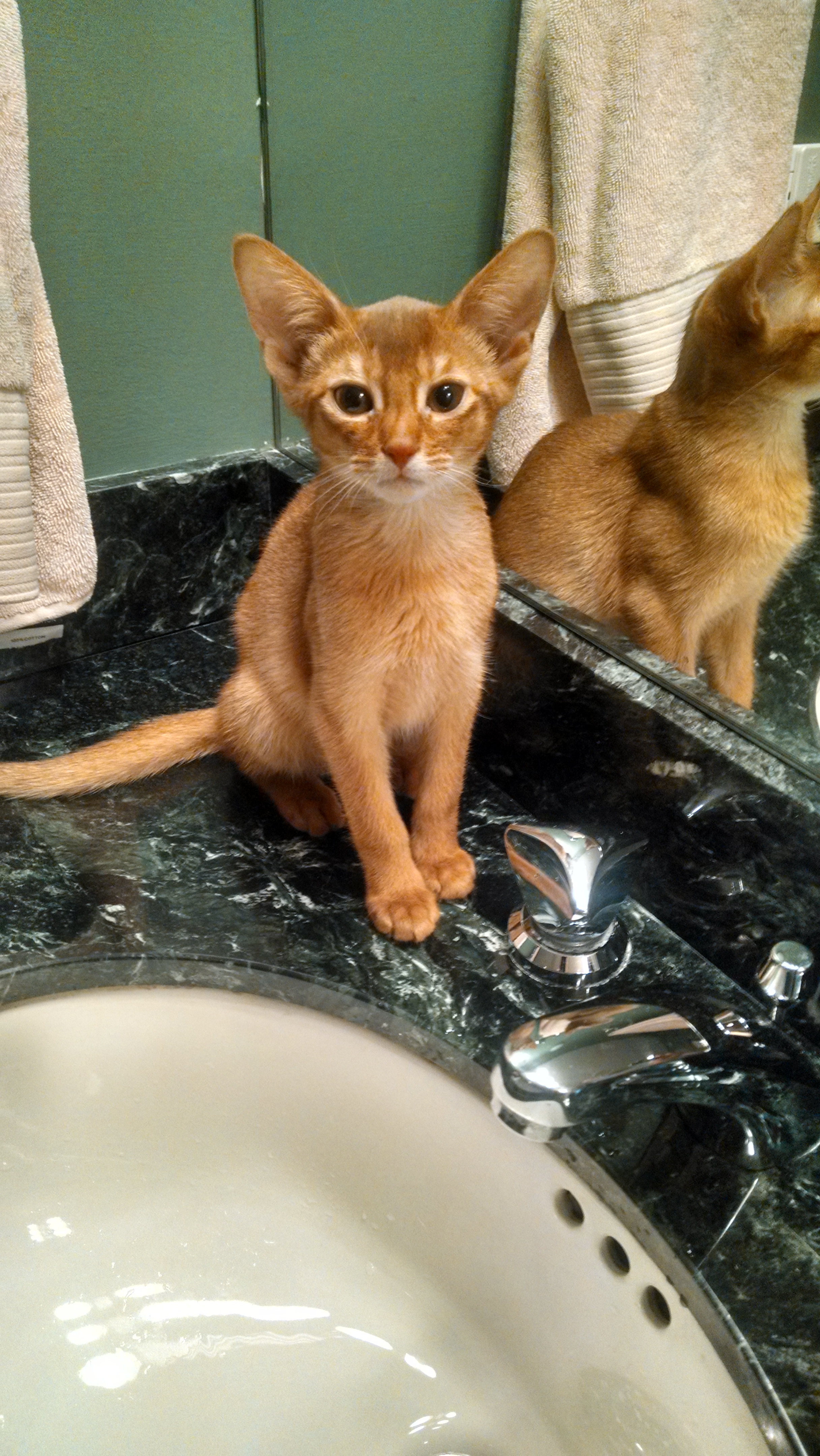 Hi Brenda,
I hope you are doing well. It is finally starting to look green and warm here in Chicago. I thought it would never get here! Hopefully it will stay that way for awhile. Attached is the neuter certification for Seth (what we named the kitten). I also attached a picture of him from a few weeks ago. He is growing fast. He is so energetic and playful, but very loving as well. He has a super personality! The staff at our vet's office could not get enough of him! Both Seth and Brewer (our Maine Coon) are getting along fine. I'll try to get some updated pictures and send you some. Take care!
Jim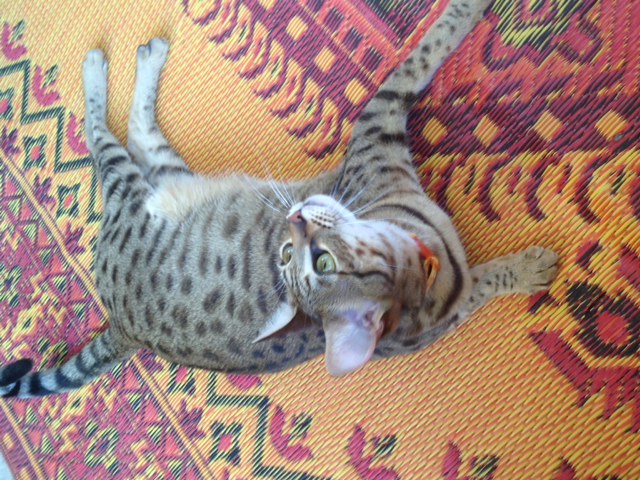 Luna is doing well. We are so in love with what she has brought to our family - the different chirps and wildcat spaz outs. She's so dear...

See Our Kittens
You don't have to take our word for it. See our beautiful kittens for yourself.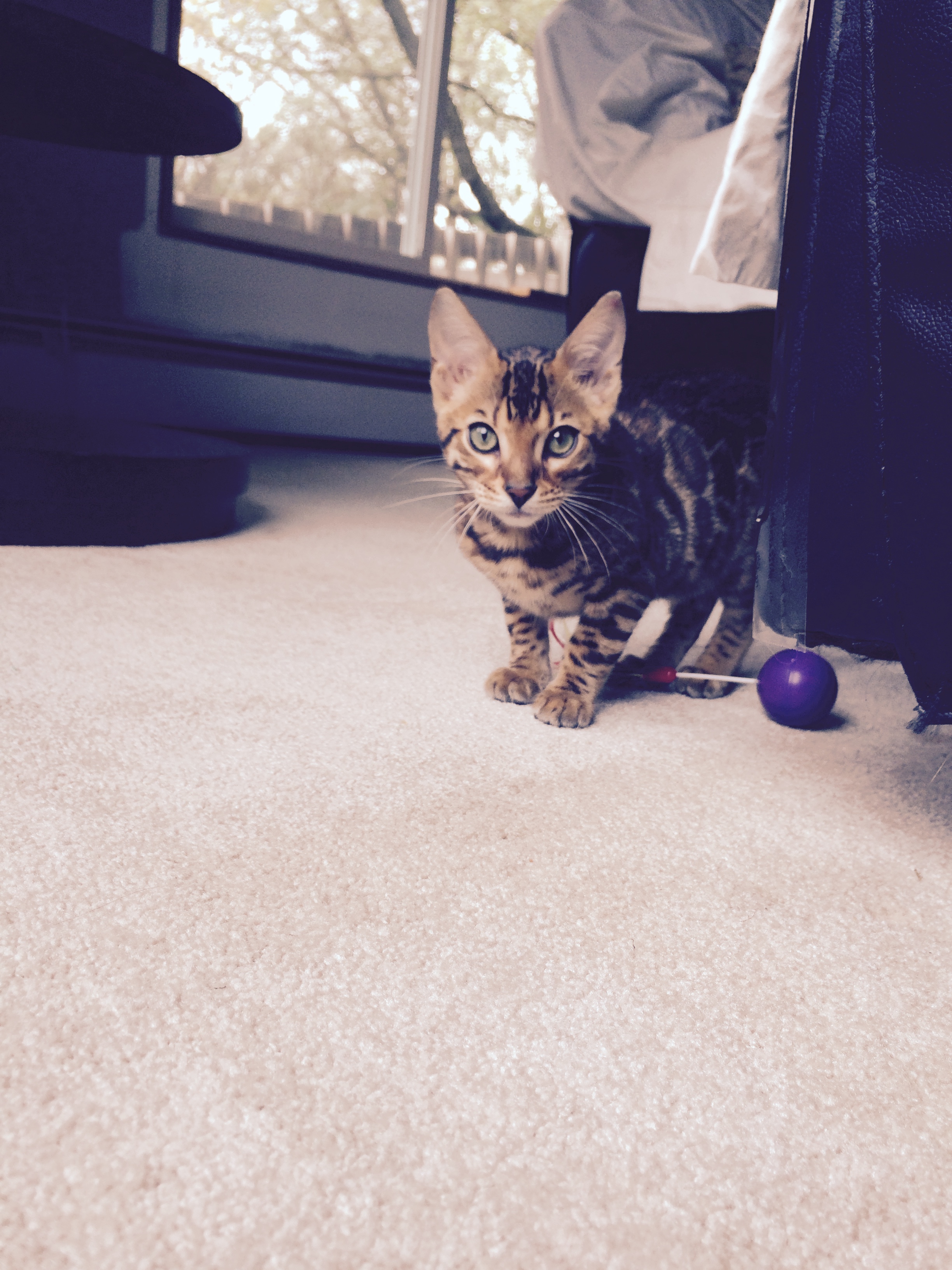 "Bren Hicks was delight to deal with. My bengal. Prince Jaspurr Rukus, was delivered in great health and it was obviuos that he got lots of attention from humans as he is very friendly and affectionate. In addition to "loving hard" he also "plays hard". By that I mean he's very active and playful. He can be quite entertaining at times and he keeps my two Cavalier King Charles dogs on their toes. ; ) Prince is stunningly beautiful. His rosette markings are very distinct. When I'm ready to get a "sibling" for Prince, I most definitely will adopt from Bren again!"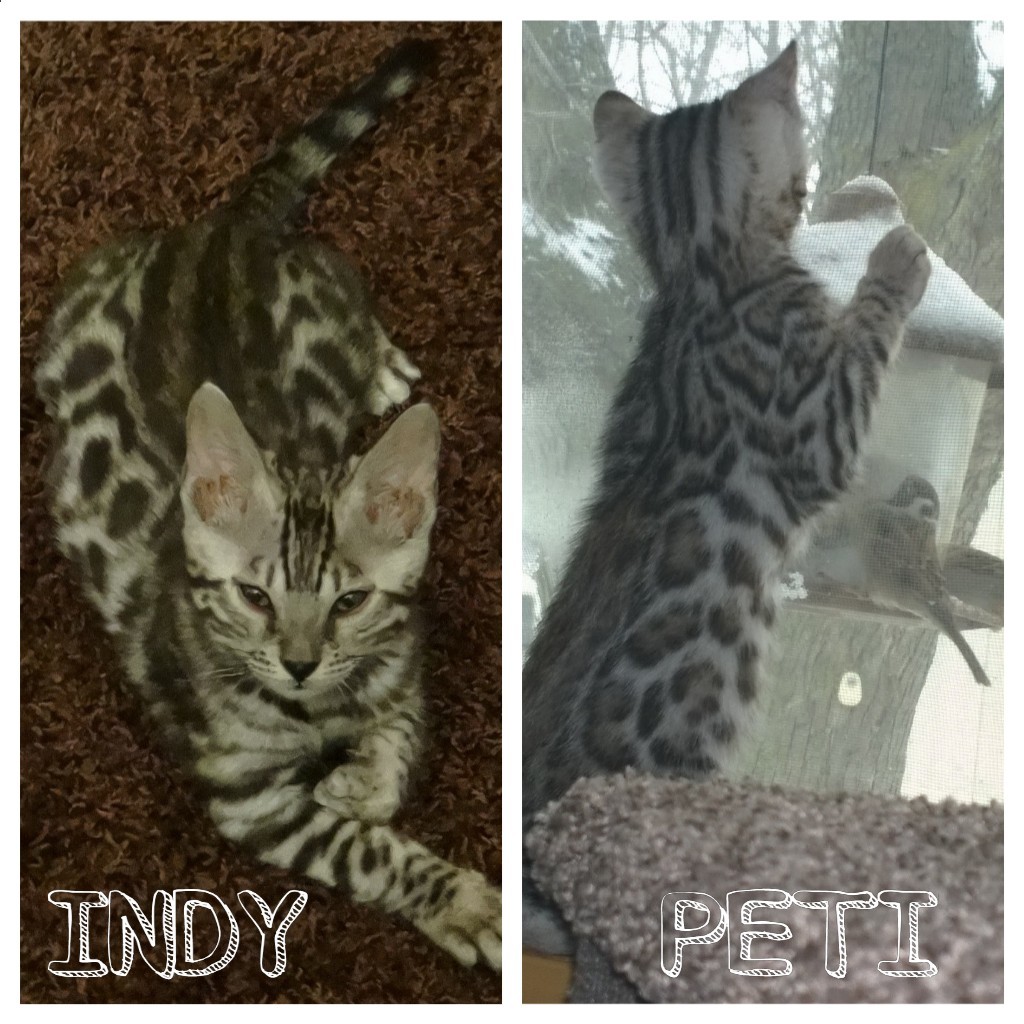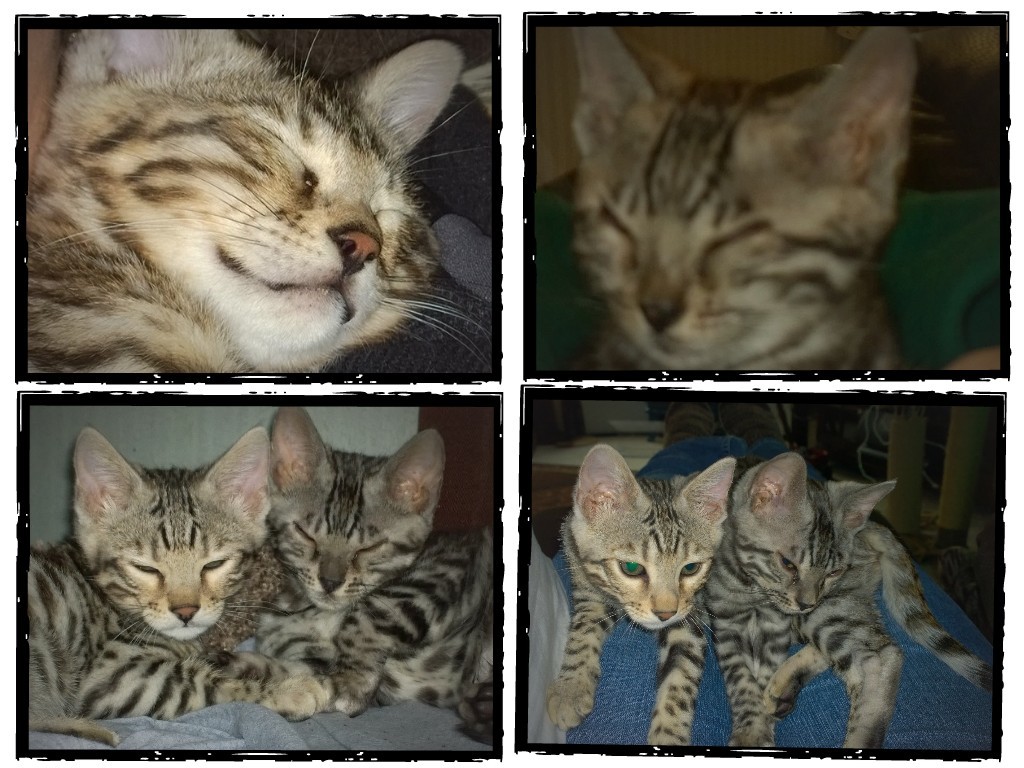 We thank Bren at Sumatra Cattery for making the process of adopting our sweet sweet boys such a wonderful experience. We couldn't ask for any better kitties; they have made our home so much more enjoyable with their silly antics and loving personalities. Thank you again so much Bren, we absolutely love-love-love our boys!!!! They are just so precious and so very beautiful and we get comments from people about how beautiful they are all the time. Their intelligence is obvious at such a young age, they are such quick learners. We are in the process of toilet training them and they have caught on so quickly. Your cattery is top notch and I would recommend to anyone looking to adopt an amazing Bengal kitten that this is the place to do so!!!!!!
Julie Denkmann